August 2021
Welcome to the Five Mile Prairie Neighborhood Council website.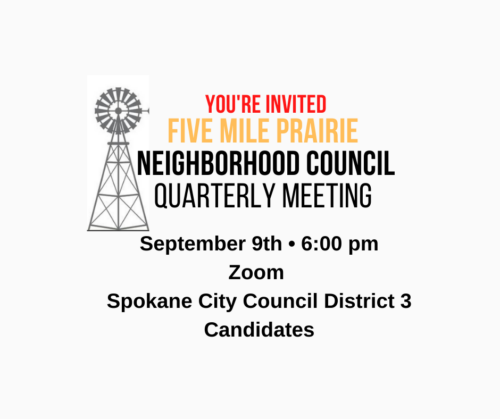 Please join us for our upcoming meeting from the comfort of your home.
The Five Mile Neighborhood Council's mission statement: To protect the character and environment of our combined city/county neighborhoods and provide communication and connection.
The Five Mile Prairie Neighborhood Council (FMPNC) is a resource that coordinates projects:
neighborhood clean-up events
community events
advocates on behalf of the neighborhood on key topics such as traffic, public safety, development, pedestrian/bicycle safety and much more.
A lot has changed this past year and we are continuing to work together on upcoming key initiatives that impact the neighborhood! 
We host a quarterly meeting. Everyone is encouraged to attend.